Products
THE SUPERIORITY THAT COMES FROM USING SHW PRODUCTS
As a full-service supplier, SHW develops and manufactures bespoke pumps used in engine and transmission applications for passenger cars, trucks and off-highway vehicles as well as sintered components and high-performance brake discs for the automobile industry.

---
Pumps and Engine Components
SHW develops and manufactures pumps for engine and transmission applications for all customer segments. In detail, the team manufactures engine and transmission oil pumps, electric auxiliary pumps, vacuum pumps, e-pumps for the start-stop function, oil/vacuum pumps with or without balancer shafts and variable water pumps for passenger vehicles. For trucks and off-highway vehicles SHW manufactures engine oil pumps, transmission oil pumps and fuel pumps. The company also offers electric transmission oil pumps as auxiliaries for hybrid powertrains and powerpack pumps as well as lubricant pumps for cooling in hybrid driving modes. In this field we combine functionality, weight reduction and downsizing.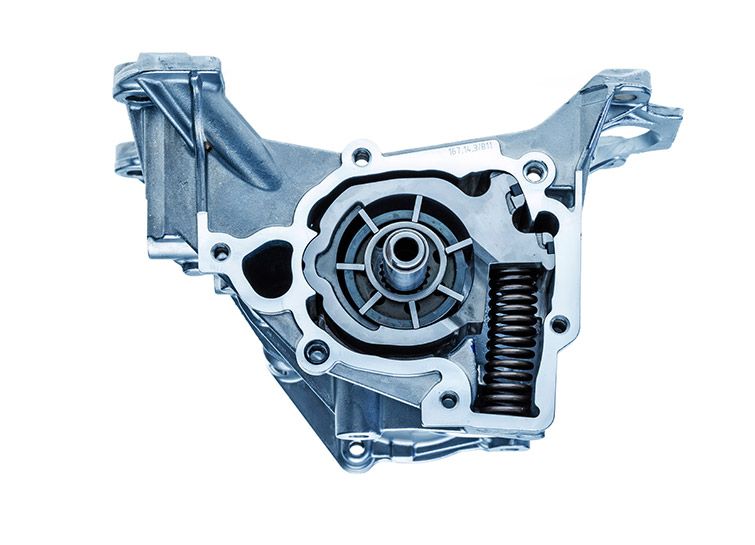 POWDER METALLURGY
Each year, SHW Powder Metallurgy produces approximately 30 million sintered parts for the automobile industry. The products are made of sintered steel and aluminium and include pump gear wheels, components for camshaft phasers as well as chain wheels and rotors. The division is noted for its innovative, cost-efficient production technologies and its winning sintered parts made of highly durable aluminium.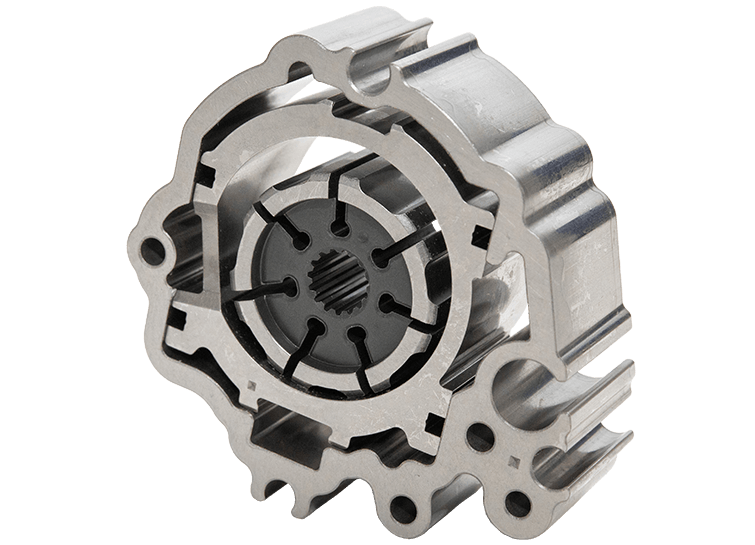 Brake discs
Another SHW business segment focuses on the production of composite brake discs, internally-ventilated brake discs and monobloc brake discs. Our lightweight composite brake discs set the benchmark! This is because – in parallel to improved braking performance – they significantly reduce vehicle weight and that means lower emissions. In this regard we are also development partners in engineering, design, simulations and prototype manufacture. This enables SHW to develop special solutions for high-end vehicle series.