LIGHTWEIGHT COMPOSITE BRAKE DISCS
The iron friction ring is assembled to float on radial stainless steel pins that are cast into the aluminium pot. This allows the friction ring to expand radially during braking, which significantly reduces thermal deformation – referred to as shielding – and makes a noticeable improvement to braking comfort. The lighter composite brake discs reduce the unsprung mass of the vehicle, which improves driving comfort. At the same time an average reduction in CO2 emissions of around one gram per kilometre is achievable, assuming that four composite brake discs are used per vehicle.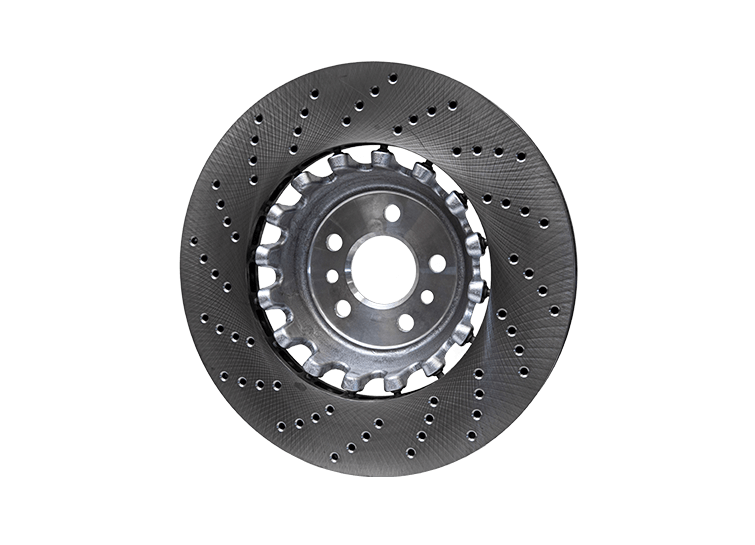 At first, composite brake discs were primarily used in sports cars. However, comfort aspects are becoming increasingly relevant. For this reason, this type of brake disc is becoming increasingly common in luxury vehicles. OEMs particularly appreciate the development and process expertise of SHW, but also increasingly the automated production chain from one source. In the meantime, SHW composite brake discs are being delivered not just to German luxury car makers but are also being developed for European and American automobile manufacturers. The lightweight composite brake disc from SHW sets the industry benchmark in terms of comfort and weight. SHW works constantly on improving its production process and the brake disc itself.
BRAKE DRUM
Brake drum in motor vehicles have gradually been replaced by brake discs over the decades. Brake drums are still used on the rear axle in less powerful cars. However, since the boundary conditions and requirements for braking systems in cars are changing in the course of electrification, there is occasionally a return to brake drums.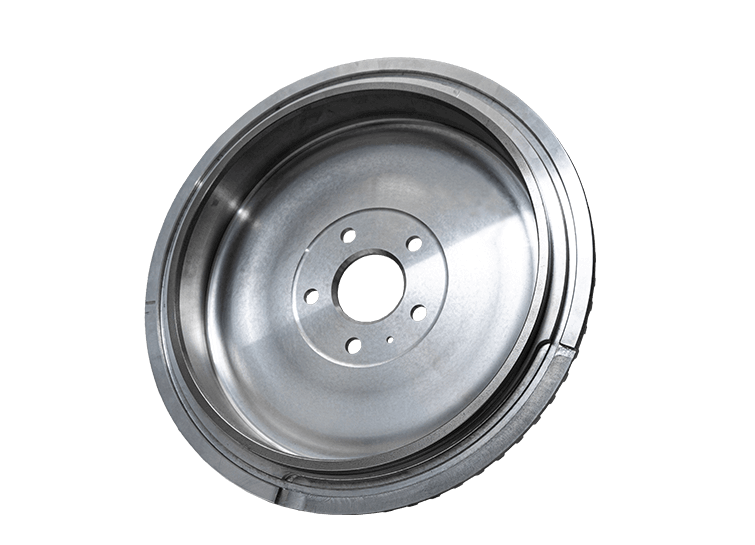 SHW develops and produces ready-to-install brake drums with an outside diameter of up to 400 mm and a weight of up to 18 kg. In addition to conventional brake drums made of gray cast iron, SHW also has lightweight brake drums in the portfolio.
PROCESSED BRAKE DISCS
The unprocessed brake discs are machined within the company to complete the manufacturing process for quality brake discs.
After minimising internal stresses, brake discs are machined into ready-to-install components and coated for practically every kind of application.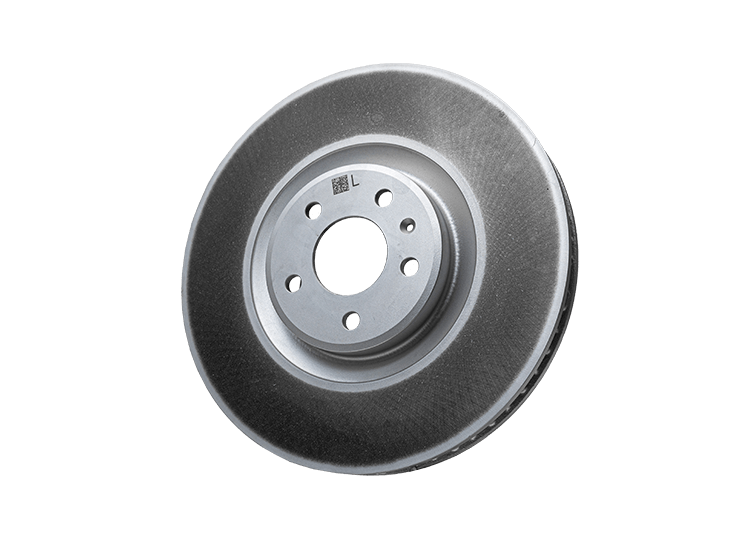 Of special note is the final machining on a mill-turning machine, which allows much smaller processing tolerances and constitutes a unique selling proposition of SHW. Each and every brake disc is quality tested before leaving the plant. This entails balancing and measuring its geometry to ensure 100 per cent compliance.
UNPROCESSED BRAKE DISCS
Brake discs are cast at roughly 1,350°C into sand moulds fitted with cores and filters on two automated moulding machines. To ensure optimum quality of the raw brake discs, the casting and solidification process is simulated in advance.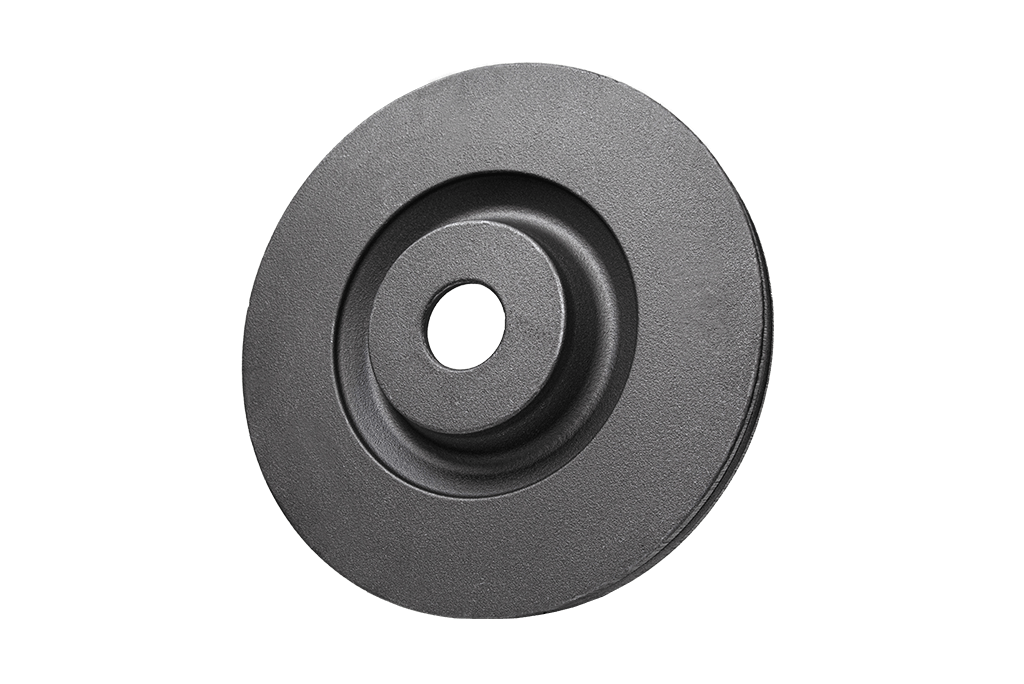 Once they have cooled, the circumference of the brake discs, which have diameters of up to 420 mm, is deburred. Each ventilation channel is inspected by laser and the surface is inspected as a final step before being packed, often automatically by robots.