TRANSMISSION OIL PUMPS
Drawing on our many years of experience, we engineer extraordinary bespoke solutions for Truck & Off Highway requirements. These include all kinds of lubrication applications for trucks, agricultural machines and construction machines, stationary engines, wind turbines and aviation technology.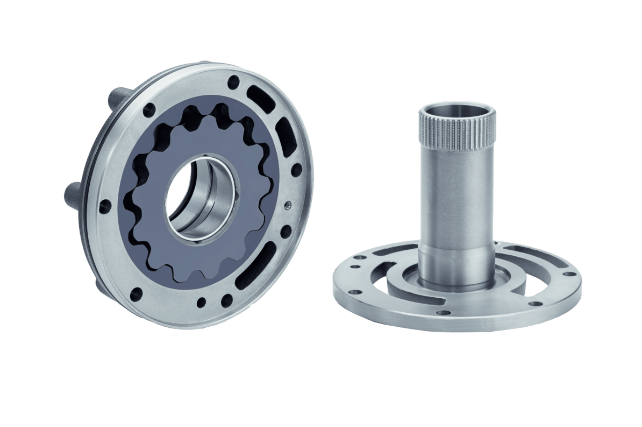 Transmission oil pumps
Our pumps effectively supply oil to transmissions for cooling and lubrication purposes and to switch gears in powershift transmissions, as well as in the latest transmission developments for:
– Trucks and buses
– Agricultural machines
– Construction machines
– Stationary transmissions
– Aviation technology
– Marine applications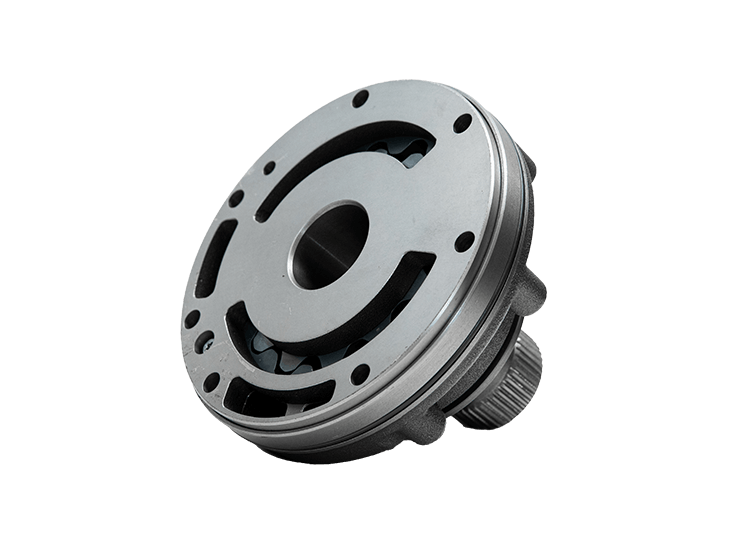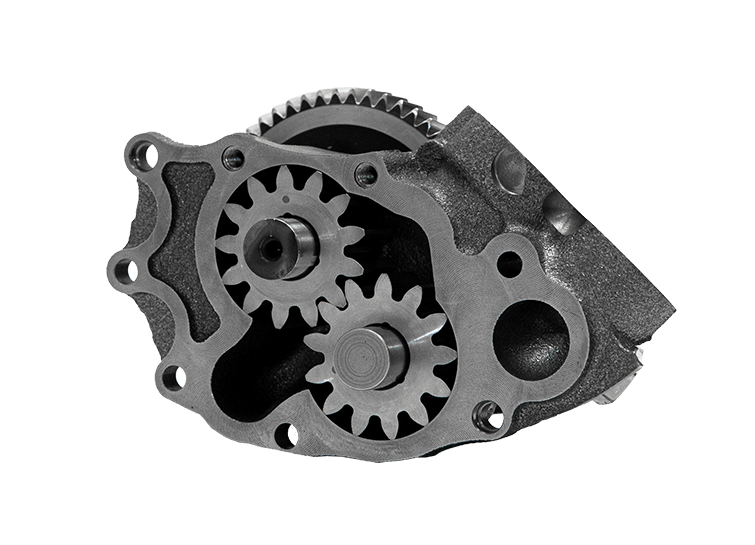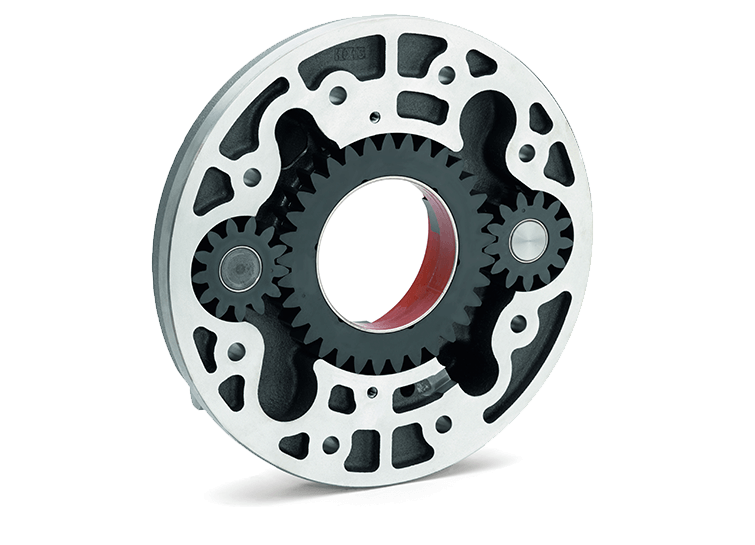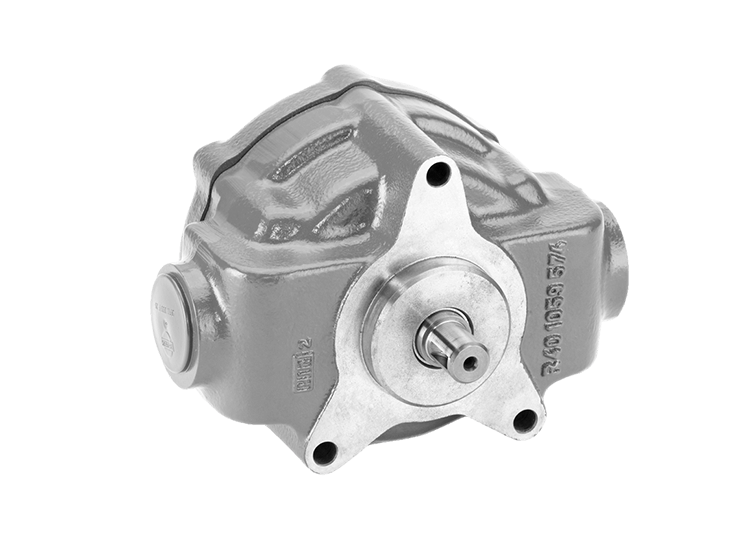 Internal gear pumps
MAXIMUM EFFICIENCY
Our internal gear pumps with and without crescent seals offer high power density combined with attractive volumetric and mechanical efficiency at operating pressures of up to 50 bar and low pulsation
External gear pumps
HIGH-SPEED PUMPS
Driven by either a gear wheel or a chain wheel, our external gear pumps work optimally at the highest engine speed for the long-term. Our patented system allows cavitation-free operation up to 7500 rpm and a very low increase in pulsation up to 9000 rpm.
Three-wheel pumps
SPACE-SAVING DYNAMICS
Our three-wheel pump designs are the most effective in the smallest spaces by exploiting two different pumping and pressure zones in one housing. Our space-saving solutions provide optimum energy savings by tailoring flow exactly to needs.
Reversible pumps
PRACTICAL CHANGEOVER
While keeping the flow direction unchanged, our rotational changeover pump can comfortably reverse its rotational direction. This allows from 6 l/min to 60 l/min to be pumped at 1500 rpm at a pressure of up to 15 bar.
FUEL PUMPS
As a mechanical pre-feed pump, our fuel pumps display high efficiency at low pressures in a robust design.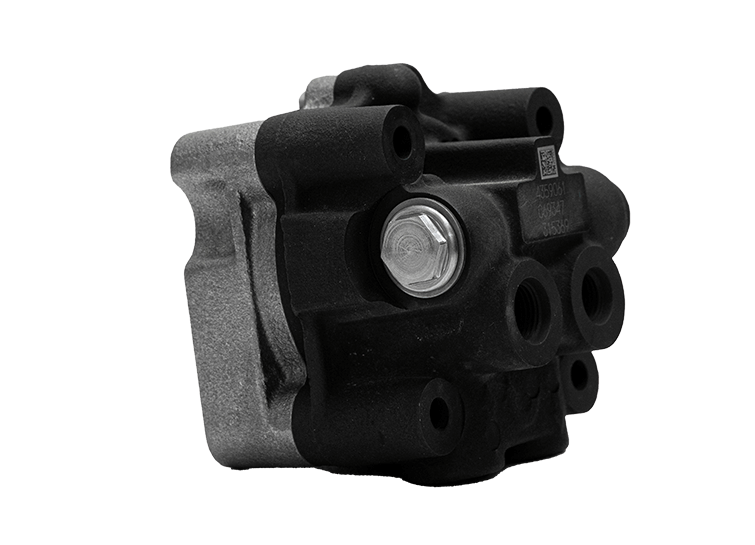 They are designed to have a lifetime of up to 2 million kilometres and are used for
– Trucks and buses
– Agricultural machines
– Construction machines
– Marine applications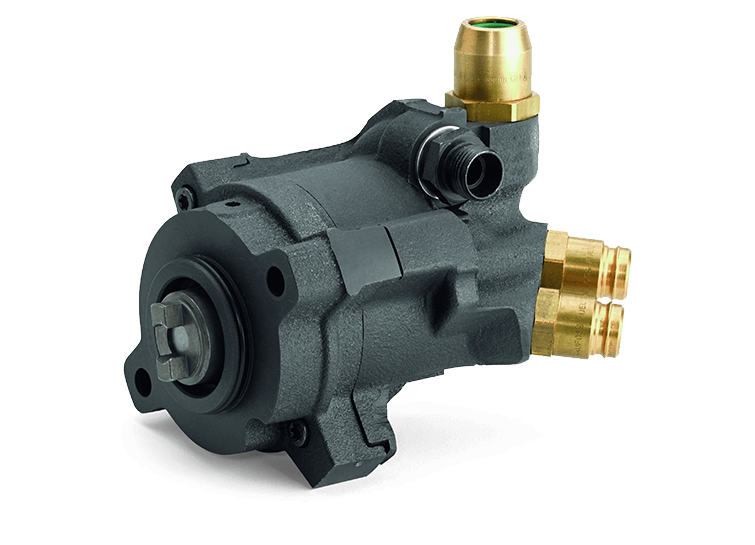 Internal gear pump
FOCUS ON TOP PERFORMANCE
Our internal gear pump attains outstanding results at low revs, particularly when combined with low viscosity.
Engine oil pumps
Depending on the engine speed, our robust, efficiency-optimised oil pumps operate in a wide range of applications. Using different control concepts we can keep the oil pressure (up to 10 bar) at a fixed maximum value or adjust it to meet lubrication requirements.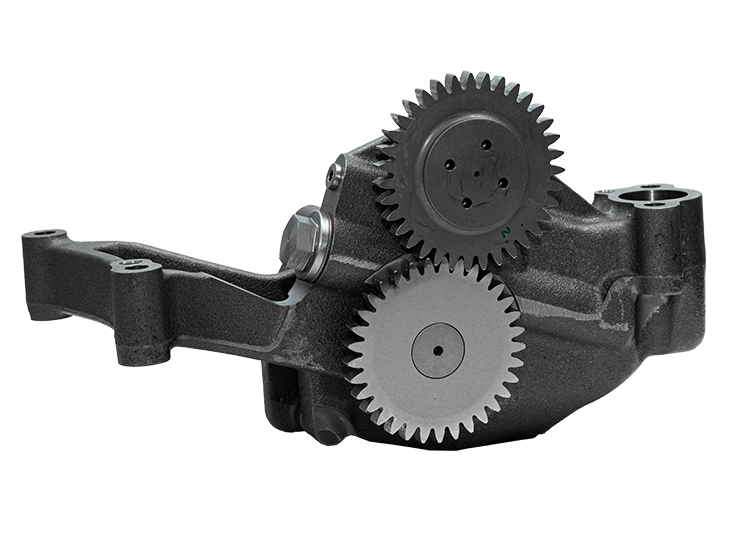 Our pumps feature reliability and longevity of up to 2 million kilometres and more.
– Trucks and buses
– Agricultural machines
– Construction machines
– Marine applications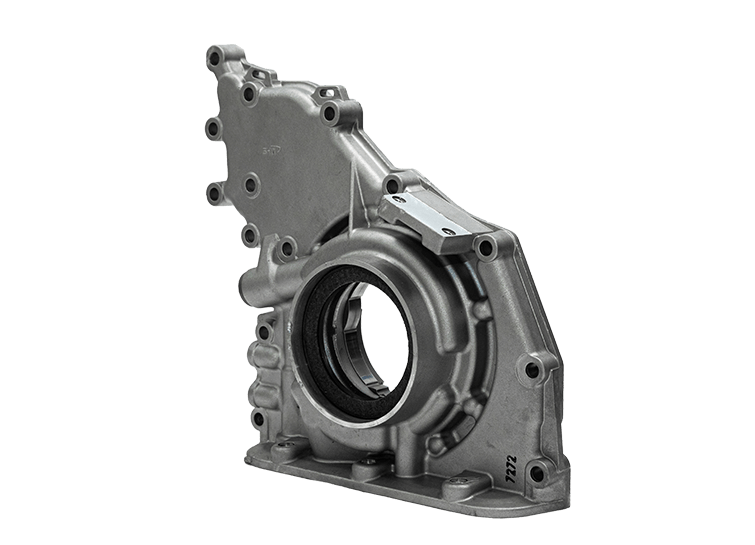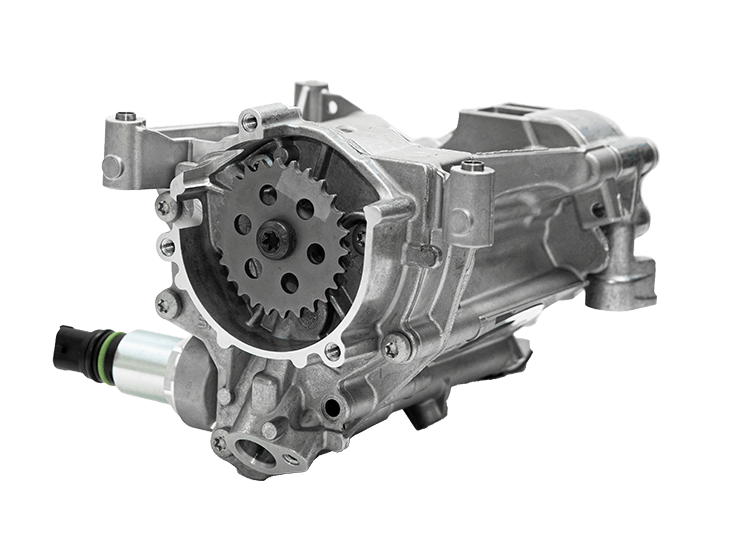 Fixed displacement pumps
ASTOUNDING ENERGY EFFICIENCY
Our fixed displacement pumps feature optimised energy efficiency and less fuel consumption thanks to improved pump geometry. Regardless of whether an internal gear pump, external gear pump or a pressure-controlled oil pump is chosen, SHW fixed displacement pumps need less power, thereby reducing CO2.
Variable oil pumps
DRAWING LESS POWER
The greatest savings are attained by using variable oil pumps which, depending on the engine speed and temperature, shift the position of the adjustment rings or pump wheels and adjust the oil flow to meet the needs.
Charging pumps
Our charging pump concepts are ideal for all those applications where a high-pressure pump (i.e. another pump) needs pre-charged feed.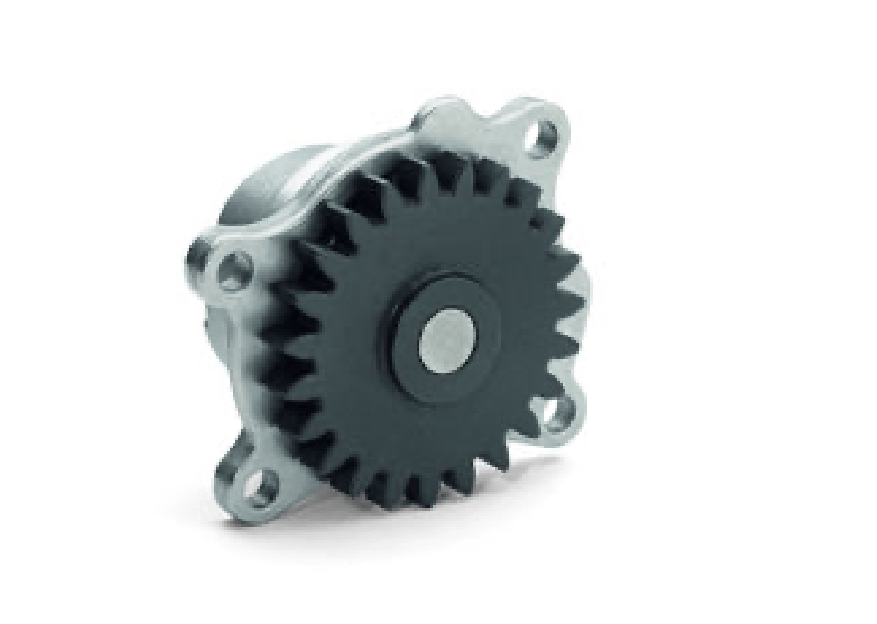 These can be applied to maintain a constant volume or meet the exact specifications and are used as required in
– Agricultural machines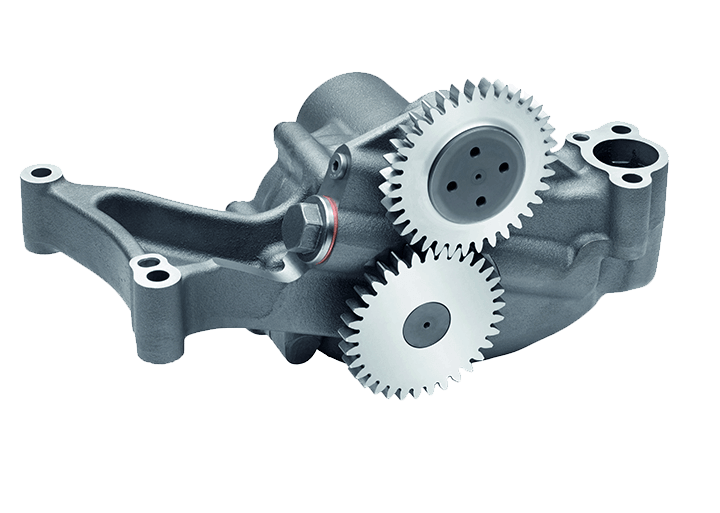 Fixed displacement pumps
LONG SEALING DISTANCES
Thanks to our experience, we are able to realise particularly long sealing distances allowing the pump to be charged at a constant pressure of 40 bar without complication.
Variable pumps
EFFICIENT SAVINGS
In order to realize maximum savings in power requirements and energy, our rotary vane pumps deliver the required flow at up to 10 bar pressure.
Aviation industry
As robust lightweight pumps, our pumps have won over the aviation industry. Our high-tech products feature absolute reliability and sophisticated designs.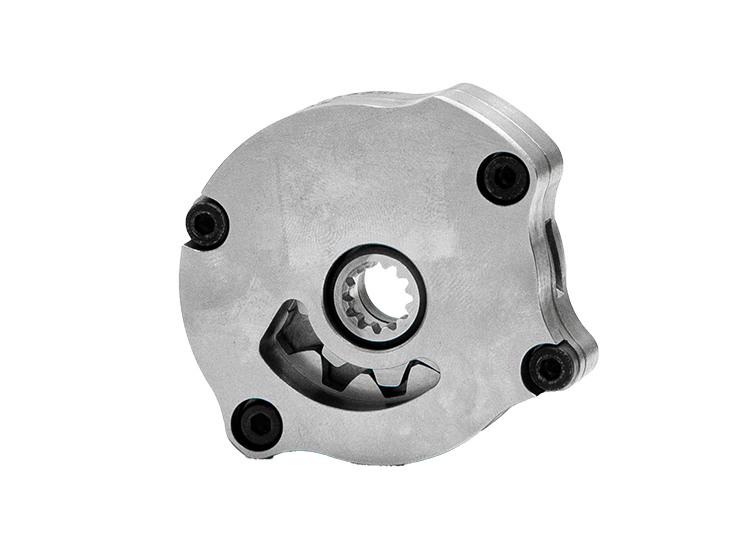 Standard lubrication oil pumps
APPLICATION-READY SOLUTIONS
Profiting from our expertise built up over many years, we offer standard oil pumps that are already tailored to predefined specifications, in addition to bespoke customer developments.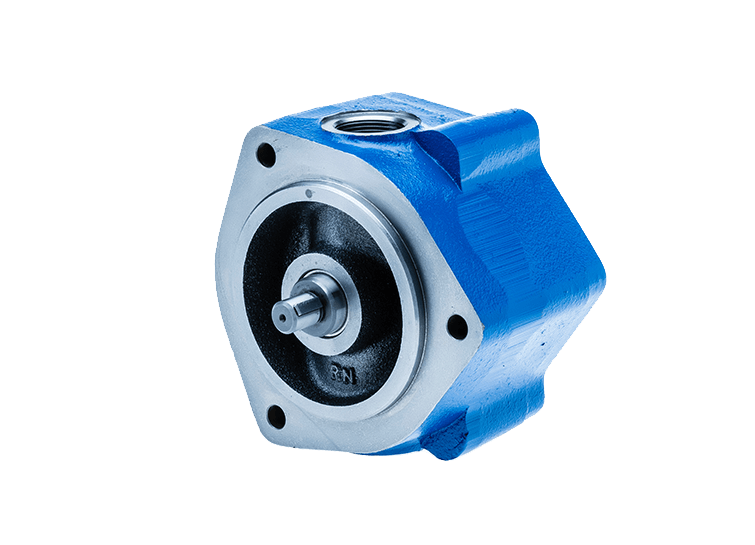 Our standard pumps that we keep ready in stock offer flow rates of 6, 12, 20, 27, 45 and 60 l/min at an engine speed of 1,400 rpm and a maximum pressure of 10 bar.